Pitaya (Dragon fruit) French crepes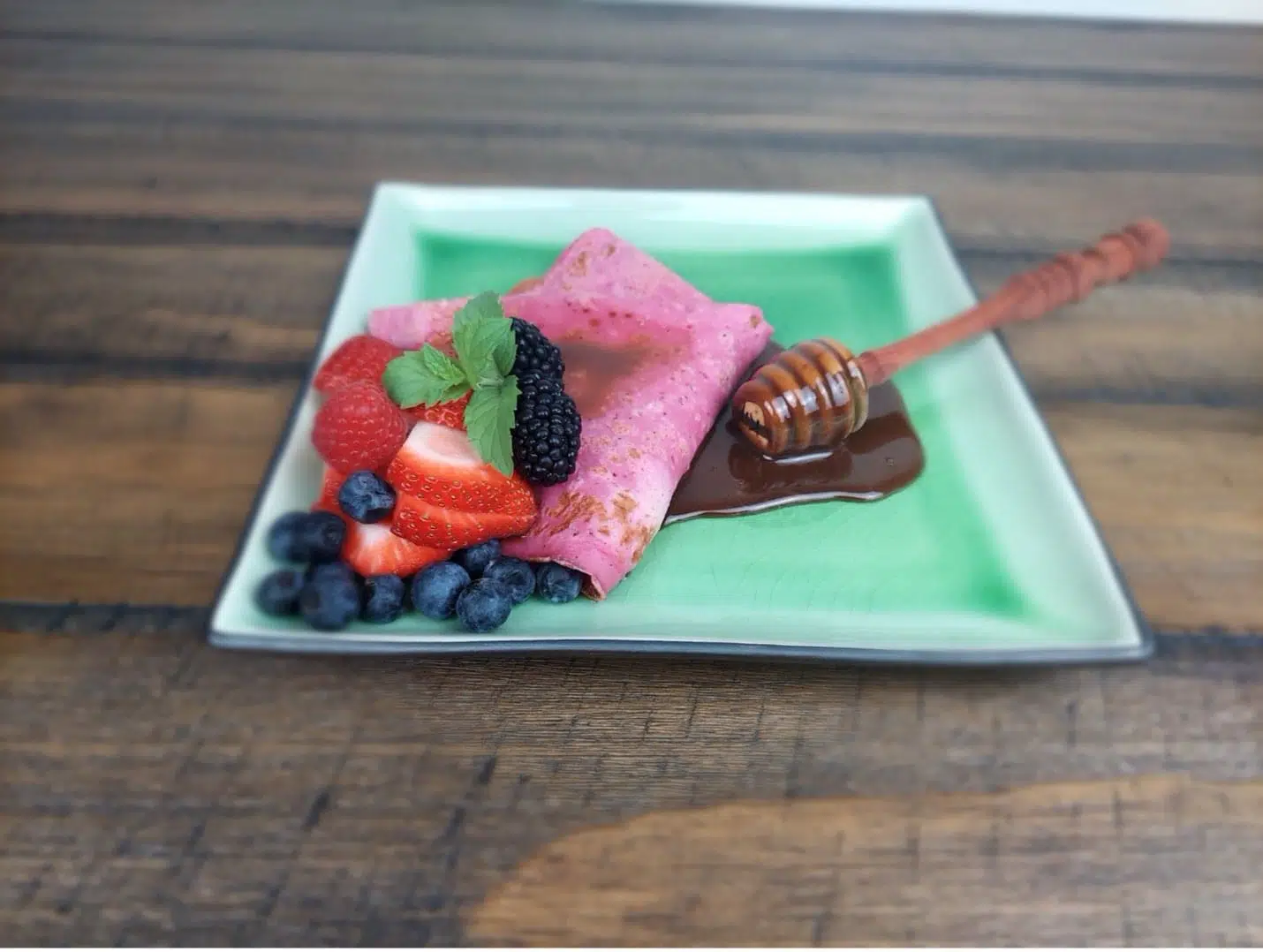 Serves 10
---
Ingredients:
3 tbs unsalted butter, melted and cooled

1 cup all-purpose flour

A pinch of salt

¾ cup milk room temperature

½ cup of room temperature seltzer water

2 large eggs, at room temperature

1 ½ tsp vanilla extract

1 tsp Pitaya powder from Terrasoul Organics
---
Directions:
Melt the butter in the microwave and let it cool down before using it

Combine the cooled butter, flour, honey, milk, eggs, vanilla, and the Pitaya (dragon fruit) in a large food processor. If you don't have a food processor, you can use a hand mixer. The mixture will be silky smooth and the consistency of cream.

Cover the bowl tightly and let it chill in the refrigerator for 30-60 minutes. If the mixture separated, give it a quick mix.

Cook the crepe: use some butter to grease the pan, do this between each crepe.
Place an 8 in a skillet over medium heat and let it heat up. Once the skillet is hot, pour 3-4 tablespoons of batter into the center of the pan. Tilt, twirl the pan so the batter stretches as far as it will go. The thinner the crepe, the better the texture. Cook for 1-2 minutes, then flip as soon as the bottom is set. Cook the other side for 30 seconds, until set.
Transfer the cooked crepe to a large plate and repeat with the remaining batter, making sure to butter the pan between each crepe.

Fill the crepes with your desired filling: cacao honey with nuts and berries; lavender honey; matcha honey with cocoa nibs; jam, etc