Challah Bread Recipe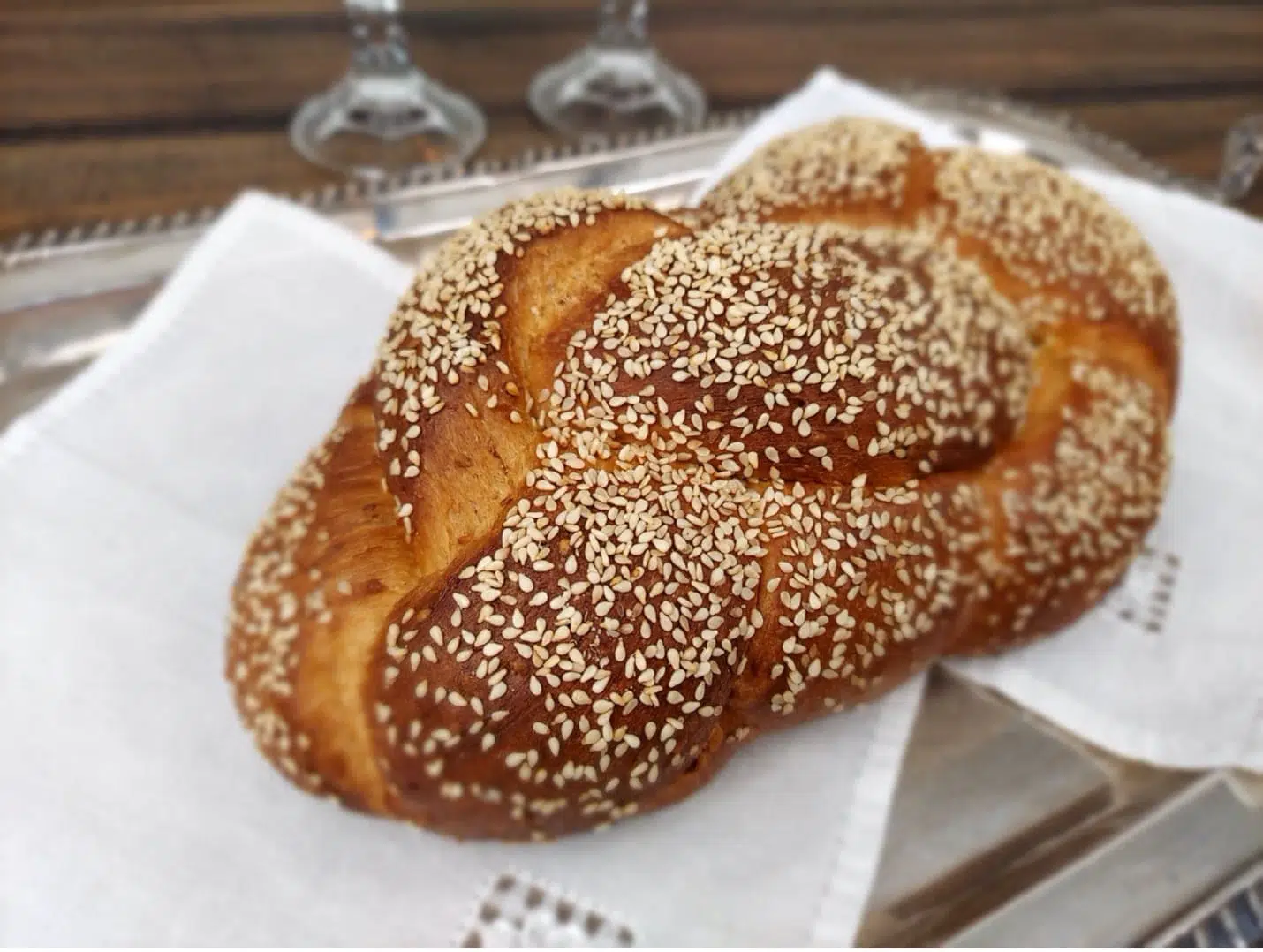 Challah Bread Recipe
This deep-gold, light-textured bread is traditionally served on the Jewish Sabbath and other holidays. The dough is wonderfully smooth and supple, making it an ideal candidate for braiding. The simplest way to go is a three-strand braid; but feel free to try the slightly more complex four-strand braid, or even a six-strand braid, which makes a striking presentation.
---
Makes 2 challah bread
Ingredients
1 ¼ cups warm water

2 tbs dry yeast

2 eggs

¼ cup oil

1 tbs salt

4 ½ cups bread flour

1 egg yolk with a drop of honey to brush the bread

Sesame seeds, poppy seeds, sunflower seeds, or everything bagel for topping
---
Directions
Preheat oven to 350 F

Combine the warm water, yeast, and honey, mix and let stand for 2 minutes to activate the yeast.

Add the 2 eggs, oil, salt, and some of the flour, mix well.

Add the remaining flour mixing after every cup.

Knead until dough forms, the dough should not be sticky but malleable.

Transfer the dough to an oiled bowl large enough for your dough to double in size, brush the dough with oil

Cover the bowl with a damp cloth and let it rise until doubles in size, 1-2 hours. I always leave the bowl with the dough to rise in top of my range as it's already hot.

Prepare 2 pans, line them with parchment paper, and set them aside.

Divide the dough into 6, shape them into long strands and braid 2 pieces of bread in 3 stands each. Transfer them into the pans.

Let them rise for another 20 minutes

Brush them with the egg yolk and honey mixture. Sprinkle them with the topping of your choice (sesame seeds, poppy seeds, etc)

Bake for 30-40 minutes or until golden brown.