Beet Chips with Spicy Honey Mayo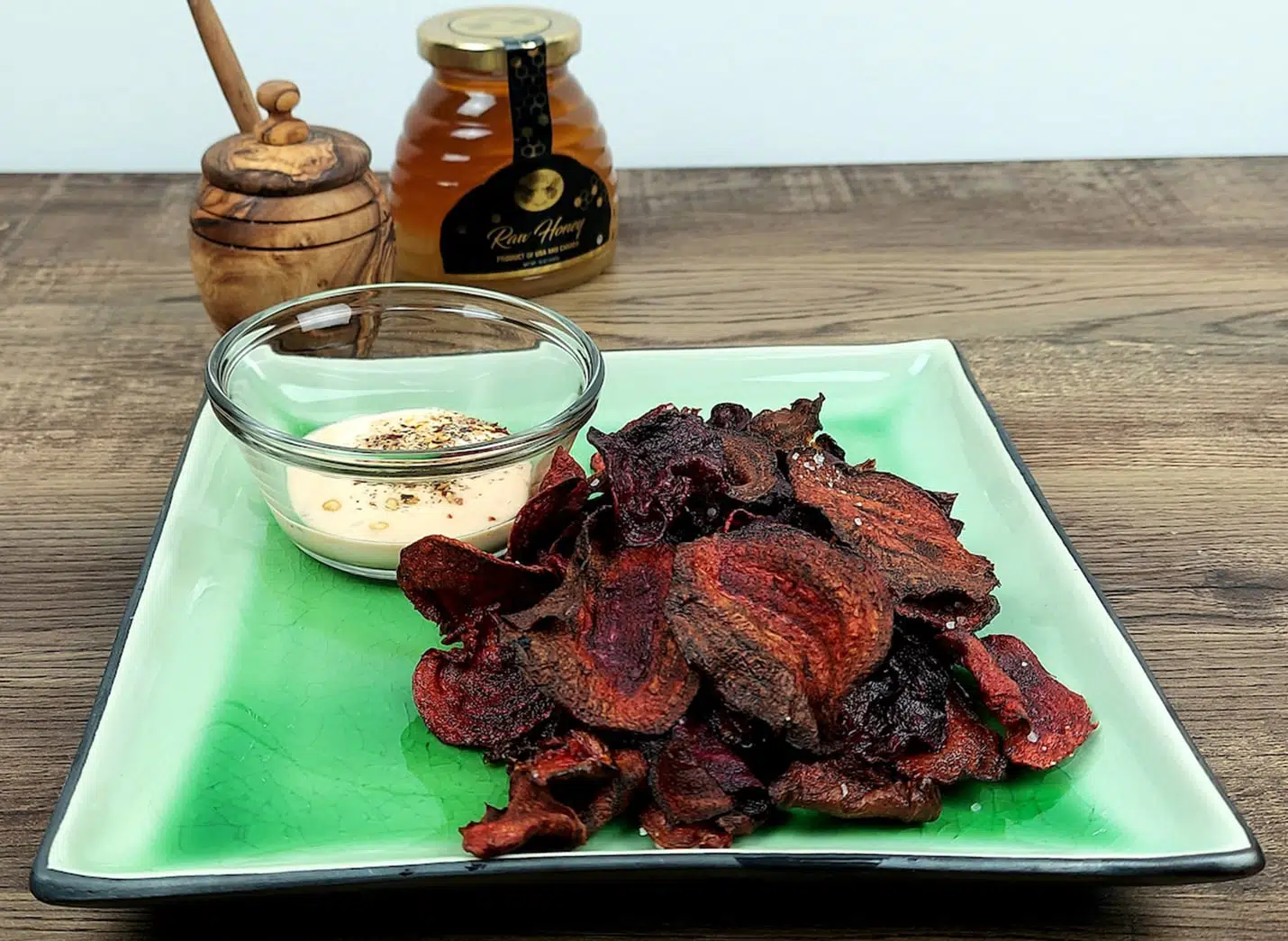 Ingredients:
For the beet chips
1-quart vegetable oil

3 medium beets, washed and dried well

Sea salt

Coarse black pepper
---
For the spicy honey mayo:
¼ cup mayonnaise

2-3 tsp Sriracha (or to taste)
---
Directions:
In a large, wide pot heat the oil over high heat to 375 F

Cut the root end of the beets, and cut using a mandolin into 1/8 in thick slices

Set up. Cooling rack over paper towels near the pot

Once the oil is hot, slip one layer of beets in the oil and fry until golden and the bubbling and sizzling stops, about 3-4 minutes

Remove with a slotted spoon and immediately sprinkle with salt and pepper and let cool on the rack. The chips will crisp up as they cool.

To make the spicy honey mayo, combine mayo, honey, and sriracha into a small bowl. Chill for at least 10 minutes. Serve alongside freshly made beet chips.