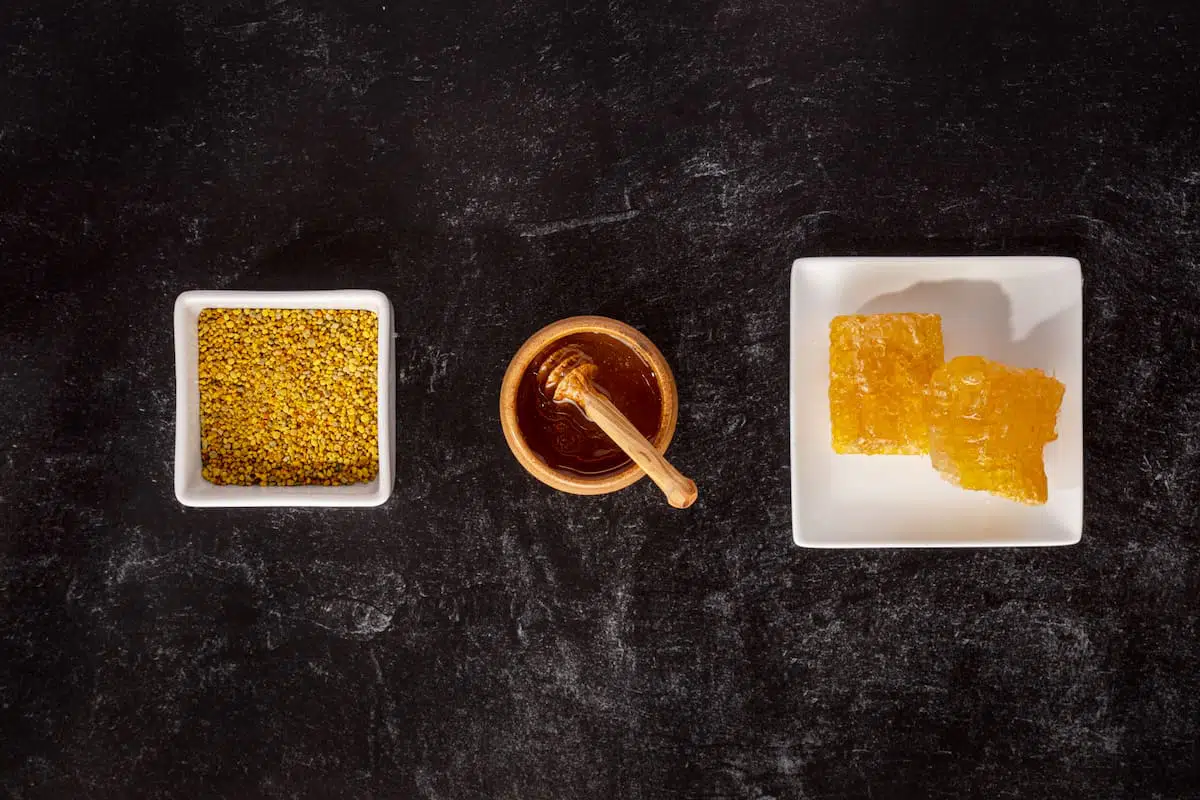 What Makes Raw Honey Good for You
Cave paintings from 7000 BC have records of beekeeping, suggesting that even thousands of years ago, people were interested in the benefits of honey. That interest certainly hasn't waned in recent years. Now more than ever before, people are working to discover the benefits of raw honey. With so much nutritional information floating around these days, though, it can be difficult to decide what's right for your body, especially when it comes to something as sweet and delicious as honey. So, is raw honey good for you, and if so, what health benefits can it provide?
---
What is Raw Honey?
If you're unfamiliar with the term raw honey, you may need a bit of an explanation. The stuff you buy at the grocery store isn't raw honey. It's processed honey. The best way to think about raw honey is to imagine you could tap a beehive and have the honey run into a jar. That's raw honey. Beekeepers extract honey directly from the honeycombs of a hive, strain it to separate it from any impurities, then bottle it. Processed honey goes through several additional steps like filtration and pasteurization before it reaches your table.
What Makes Raw Honey Good For You
While not everything marketed as the best alternative to sugar is good for you, honey truly is. Many health benefits accompany the regular consumption of honey. Maybe the most important one is that it contains lots of micronutrients your body needs to stay healthy. Inside, you'll find potassium, iron, and zinc in tiny amounts. It's also high in antioxidants, which have been proven to support better health. Antioxidants help your body fight cell damage that can often occur with aging and disease. Research has shown that making foods high in antioxidants part of your diet regularly may help you protect against problems like heart disease, cancer, and even diabetes.
The benefits of raw honey don't stop there, though. If you use honey to replace regular sugar in your diet, you may be giving your heart a helping hand. A 2008 study printed in the Scientific World Journal found that in the subjects studied, regular consumption of honey helped decrease LDL cholesterol levels and increase HDL cholesterol levels. More than that, though, it also helped lower the subjects' triglyceride levels by nearly 20%. Other studies have found that honey can reduce blood pressure as well. All of these things – high levels of LDL cholesterol, high triglyceride levels, and high blood pressure spell the real risk of serious heart problems, and honey has been shown to address each one of them.
Fighting off potential heart problems is significant effect honey can have. Still, it has also been shown to have other health benefits, particularly for those who deal with acid reflux. If you know that burning sensation in your chest or throat, you know how serious this problem can be. An article in the Indian Journal of Medical Research found that the viscosity of honey sits in the esophagus long enough to coat the mucus membrane in the back of your throat. That allows it to fight the stomach acid that may be coming back up, which can help you deal with any potential acid reflux issues you may fight regularly.
Honey has also been shown to improve athletic performance. If you're in search of something that might help you perform at your best every time you work out, honey could be the ideal way to make it happen. Honey is packed with carbohydrates, so it offers you stable energy when you need it most. While many athletes look to sports gels to help them endure the most challenging race or workout, honey is a natural alternative that performs just as well, according to several studies.
Additionally, honey has been proven to help many people sleep better. Sleep is vital, yet thousands of people struggle to get the high-quality sleep they need each day, which can do long-term health damage. Since the Middle Ages, warm milk and honey have been a folk remedy to help people fall asleep fast and sleep deeper, and there's a good reason for that. One researcher found that a bit of honey at bedtime can push your pancreas to reduce insulin. That mechanism helps your brain get the tryptophan you need, which may not only help you fall asleep but stay asleep much longer.
The Power of Raw Honey
So, is raw honey good for you? Absolutely. Whether you use it to replace your other sugar options or just use it to supplement your regular diet, raw honey offers you many potential benefits.