How to Use Creamed Honey in Cooking and Baking
Creamed honey, also known as whipped or spun honey, is a delightful variation of honey that boasts a smooth, creamy texture. Thanks to its consistency and versatility, it has become a favorite ingredient in many kitchens. If you've been wondering how to incorporate this delicacy into your cooking and baking routines, you're in the right place!
Unlocking Culinary Creativity: Incorporating Creamed Honey into Recipes
Creamed honey isn't just honey in a different form—it's a gateway to a world of culinary wonders. Whether you're making a salad dressing, marinade, or sauce, creamed honey offers a unique taste and texture that can make your dishes stand out.
Cooking with Creamed Honey: Flavors, Techniques, and Inspiration
The mild flavor of creamed honey enhances a range of dishes without overpowering them. When sautéing or grilling, it can caramelize beautifully, adding a subtle sweetness and a beautiful glaze to meats and vegetables.
Baking Delights: Enhancing Your Treats with Creamed Honey
Swap out granulated sugar or syrup in your recipes with creamed honey for a distinct, luxurious texture. It's ideal for muffins, cookies, and cakes, allowing for a moist result that's packed with natural sweetness.
From Savory to Sweet: Versatile Uses of Creamed Honey in the Kitchen
From glazing ham to sweetening a cup of tea or yogurt, creamed honey's uses are almost endless. Its creamy texture makes it perfect for spreading on toast, drizzling over oatmeal, or even dolloping onto a cheese platter.
Creamed Honey-Infused Dishes: Elevate Your Cooking Game
Stir creamed honey into marinades for an extra depth of flavor or mix it into dips and dressings for a touch of sweetness. For a gourmet touch, pair creamed honey with spicy ingredients like chili or garlic for a dynamic flavor contrast.
Substituting Creamed Honey for Sugar in Healthy Cooking
Seeking a healthier alternative to sugar? Creamed honey is your answer. In most recipes, you can substitute it in a 1:1 ratio. Keep in mind that it will add moisture, so adjustments might be needed in some recipes, especially in baking.
Mastering the Art of Balance: Cooking and Baking with Creamed Honey
It's essential to strike a balance when using creamed honey, ensuring that its sweetness complements rather than overwhelms. When introducing it to savory dishes, consider pairing it with acidic or spicy components to maintain harmony.
DIY Gourmet: Elevate Your Recipes with Artisanal Creamed Honey
Making your creamed honey by adding flavors like lavender, cinnamon, or vanilla can elevate your dishes to gourmet levels. Such customizations not only impress guests but also allow you to tailor flavors to specific recipes.
Creamed Honey's Role in Adding Depth to Your Culinary Creations
The slight floral undertones of creamed honey can add layers of depth to your recipes. For instance, using it in a curry or stew can introduce a nuanced sweetness that balances the dish's spiciness.
A Chef's Guide: Techniques for Incorporating Creamed Honey into Various Cuisines
From Asian stir-fries to Mediterranean salads, creamed honey finds its place in diverse cuisines. For instance:
Asian: Mix with soy sauce and ginger for a delightful stir-fry sauce.
Mediterranean: Blend with olive oil, lemon juice, and herbs for a refreshing salad dressing.
American: Use as a glaze for roasted vegetables or meats.
In conclusion, creamed honey is a versatile ingredient that can transform both everyday and gourmet recipes. Its creamy texture, combined with its subtle sweetness, makes it a must-have in every kitchen. So, the next time you're whipping up a dish or dessert, consider reaching for that jar of creamed honey!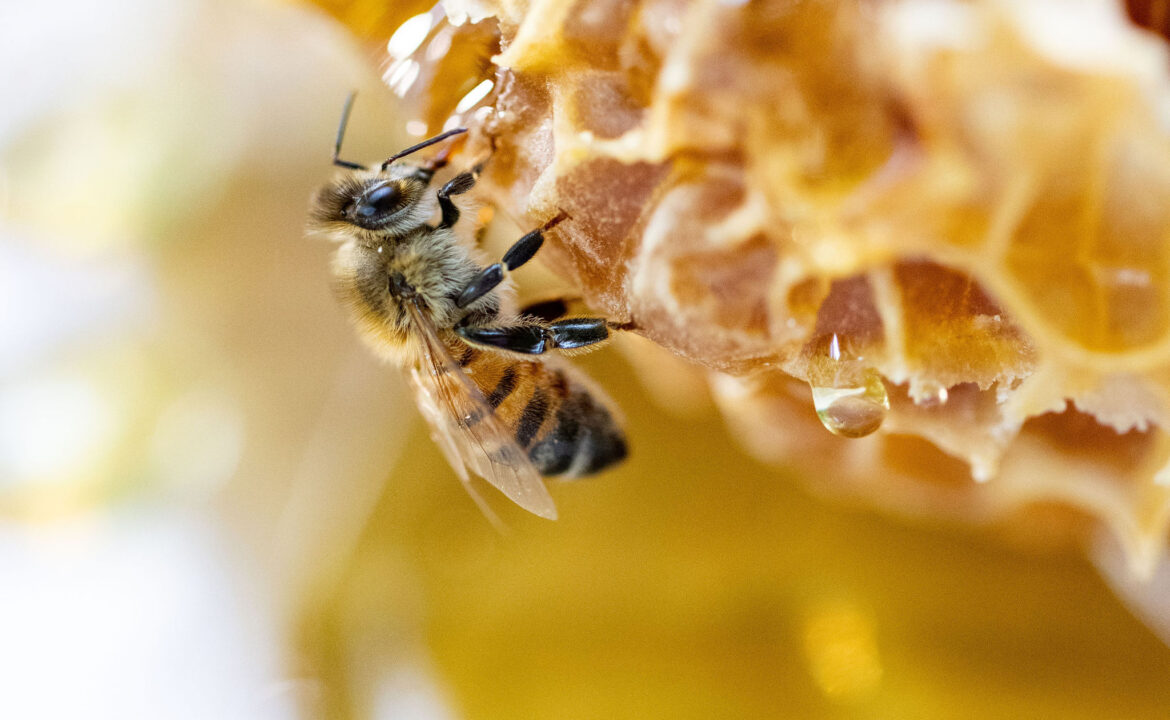 Creamed Honey and its Role in Beekeeping
Honey, in its myriad forms, has been an integral part of human history for thousands of years. Among its many varieties, creamed honey stands out for its delightful texture and unique production methods. But what role does this honey play in the world of beekeeping, and how do beekeepers ensure they produce the best quality creamed honey?
Creamed Honey Production: A Boon for Modern Beekeepers
Creamed honey, whipped honey or churned honey, has undergone a controlled crystallization process. This results in a product with a smooth, spreadable consistency, which many prefer over the more liquid form. The control over crystallization allows beekeepers to expand their product range, catering to a broader audience. It can fetch a premium price in the market.
The Symbiotic Connection: Bees and Creamed Honey Craftsmanship
Creating creamed honey is delicate, relying on a balance between temperature and seeding to achieve the perfect consistency. While beekeepers are essential in this process, the bees lay the foundation by producing the initial honey. It's a mutualistic relationship where bees get a thriving environment, and beekeepers get a high-quality product.
How Creamed Honey Supports Thriving Bee Colonies
Producing creamed honey requires beekeepers to maintain healthy, thriving colonies. A more substantial colony means more honey and, in turn, a greater yield of creamed honey. By focusing on producing creamed honey, beekeepers are inherently motivated to invest in the well-being of their bee colonies.
Beekeepers' Guide to Producing High-Quality Creamed Honey
High-quality creamed honey begins with raw, unpasteurized honey. Once harvested, the honey is allowed to rest and then seeded with a small amount of pre-existing creamed honey. The mixture is kept at specific temperatures to encourage crystallization, resulting in a finely textured creamed honey.
Beekeeping Techniques for Premium Creamed Honey Yield
To maximize their yield, beekeepers ensure:
Regular hive inspections to ensure bee health.

Seasonal management practices like swarm control.

Keeping their bees in environments rich in diverse flora.

Harvesting honey at optimal times.
Creamed Honey and Sustainable Beekeeping Practices
Creamed honey production promotes sustainability. As the demand for this honey type grows, beekeepers are encouraged to use practices that ensure bee health and sustainability. This means avoiding harmful pesticides, providing bees adequate forage, and protecting them from diseases.
Exploring Creamed Honey's Influence on Bee Behavior and Health
While creamed honey is more about post-harvest processing, its demand indirectly affects bee behavior and health. As beekeepers aim for higher yields, they become vigilant about their colonies' health, leading to better bee management practices.
Beekeeping Traditions and Creamed Honey: A Historical Perspective
Historically, creamed honey naturally resulted from honey crystallization in cooler climates. Ancient beekeepers saw the value in this spreadable honey and developed methods to produce it consistently. It became a sought-after delicacy in many cultures and remains so today.
Innovations in Beekeeping Methods: Enhancing Creamed Honey Production
With technological advancements and a deeper understanding of bee biology, modern beekeepers can control the crystallization process more effectively. Innovations like temperature-controlled storage and advanced seeding techniques have elevated creamed honey production to an art.
Consulting Experts: Beekeepers' Insights on the Harmonious Relationship between Bees and Creamed Honey
Seasoned beekeepers understand the delicate balance between bees and their products. Consulting these experts reveals a universal truth: the harmony between beekeepers and their bees is the foundation for any high-quality bee product, creamed honey included.
Creamed honey plays a pivotal role in modern beekeeping. It signifies the union of tradition and innovation and highlights the beautiful interplay between bees and beekeepers. As we spread that smooth honey on our toast, let's take a moment to appreciate the craftsmanship that goes into its creation.